Being an online marketer myself now for over 18 years, I get questions all of the time about different opportunities and business models, and recently was asked several questions about dropshipping, so I decided in today's article I would answer these questions and explain how dropshipping fully works…
If your looking for an opportunity, starting a dropshipping business can be a fun and great way to make money from home. Dropshipping has become a popular way to start an e-commerce business because it allows you to bypass the overhead incurred when starting a physical storefront, and technology advancements and the internet have made it much easier to get started.
Over the last couple years online sales of physical goods have exploded, so if your looking to start your own business from the comfort of your home, dropshipping might just be the way for you to do it.
What is dropshipping?
A dropshipping business is when you sell products without needing to store inventory or ship the orders yourself. It's like Amazon but you don't need to purchase the product upfront and hold as inventory or ship them. The best part about starting a dropshipping business is that it doesn't require much financial investment to get started, saving you both time and money.
Once a person has found dropshipping suppliers who fulfill the orders for you, all one needs to do is focus on the marketing and sales through ones own website. In other words, the seller (You) never handle the products.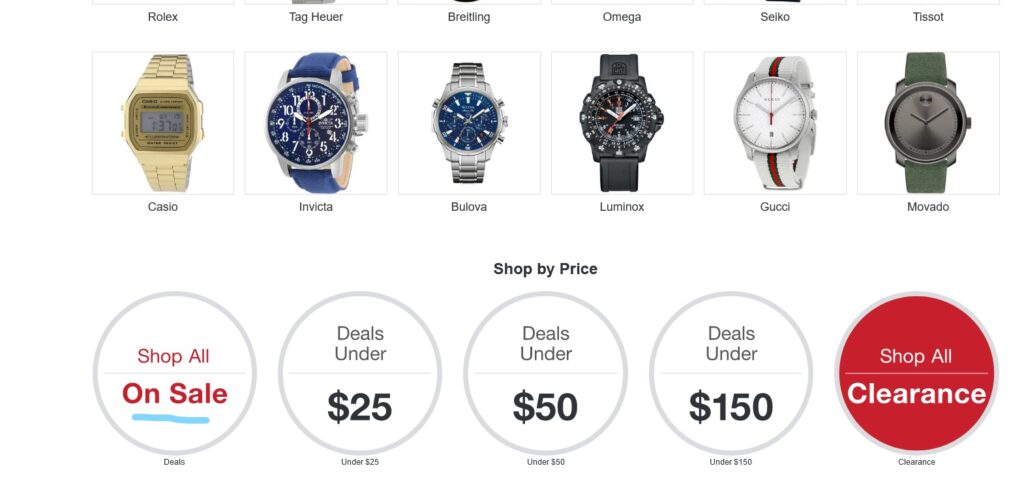 How does dropshipping work?
A customer makes an online purchase through your website or online store. Once the customer pays you for the order and you receive it, the seller (You) contact the third-party supplier and transmits the details of the order. You pay the supplier and the third-party supplier fills the order by packaging it and then ships the item to the customer.
There typically is sort of online means for the seller to communicate the details of the transaction to the third-party fulfillment house. Payment arrangements for the item, for shipping and any other charges would be in place as well. Customer always pays you first.
What are the advantages of starting this type of business?
1. No carrying inventory
2. No order fulfillment
3. Low expenses
4. Low risk
5. Supplier is responsible for exchanges & customer service
6. Wider product offerings – can use multiple dropshipping suppliers
To sum it up, dropshipping is a common business model and there are many advantages to starting your own dropshipping business. Dropshipping allows entrepreneurs to start their own business with minimal investment and to easily get started.
Since you're not purchasing inventory upfront, it's also much easier to test out different products until you find something that sells really well. And since you are not keeping the inventory in your possession, there's no need for a large back-end or warehouse.
Another huge benefit to running a dropshipping business and selling online, is you are not tied to a single location, you can do business where ever you want, because most of your business will be run using a computer, or laptop, or even your phone.
Considerations for Starting a Dropshipping Business.
1. Tighter Profit Margins -need to sell more volume
2. No Control Over Packaging
3. Supplier Mistakes
4. Finding good quality suppliers
5. Website/store creation
6. Marketing website/store
While there are some drawbacks to dropshipping, like much of your business being out of your hands (literally), it can be a very lucrative business when it's done right because you do not have your hands tied up in order fulfillment.
Is Dropshipping Profitable?
While every dropshipper's business can be different, most droppshippers will operate on smaller profit margins and more volume, but it is really no different then being an affiliate for Amazon, and selling the products from its marketplace, as Amazon pays very small commission percentages, usually between 5% and 15%. Dropshipping in some cases will be much higher than this, when you locate the right supplier and products.
Even though you may have smaller profit margins, you can still run a very profitable dropshipping business, just as there are many very profitable and successful amazon affiliates.
Every business or opportunity has its pros and cons, and being successful with what ever business you choose, will always come down to how much effort you put into it.
Having a dropshipping business and not having to invest in inventory allows (You) the seller to offer a much wider array of products for sale and this type of business can be easier to scale as well.
So now you may be asking..
How do I start a dropshipping business?
Here are some of the steps you will need to do.
1. Find a niche, preferably one that you are passionate about and has good market potential.
2. Choose quality wholesale suppliers. Consider as many options as possible and negotiate for terms that will be favorable on both ends. See my Top recommendations below. This is one of the biggest factors in being successful with dropshipping, finding reputable wholesale suppliers.
3. Choose a domain name and set up your website, making sure that it is unique, easy to remember, and relevant. There are many sites like Weebly that make this very easy to do. They have drag and drop website store builders.
4. Get a logo and pay attention to all your branding needs. This will help in creating an identity and generating awareness. Getting a logo created is easy as well, for a small fee you can have one created for you through Fiverr.
5. In line with what has been mentioned above, you will need to develop marketing strategies. The use of social media is one of the best free strategies to use.
6. Make sure that your website is search engine optimized, which will be critical in improving your online visibility and organic traffic.
7. Start an email newsletter for your customers, so they can get your latest deals and specials, this will come in very handy especially around holidays for some big profits.
Some of these steps may seem complicated if you have no experience, but they really are not, you just will need to focus on one of them at a time, that is how you accomplish and learn anything.
The most important thing you will need to do is..
Do not do it alone.
Pay a reputable company a small fee that has major experience with dropshipping that will also connect you with quality wholesale suppliers.
Here are my top recommendations, you might even go with both of them, to widen your supplier options and knowledge resources and later on if you find one with more advantages than the other, you can just keep the one.
Each one of these companies have there benefits that will aide you in building a successful dropshipping business. As an example, Salehoo has a free marketing guide to get you started and offers much in the way of education and supplier resources.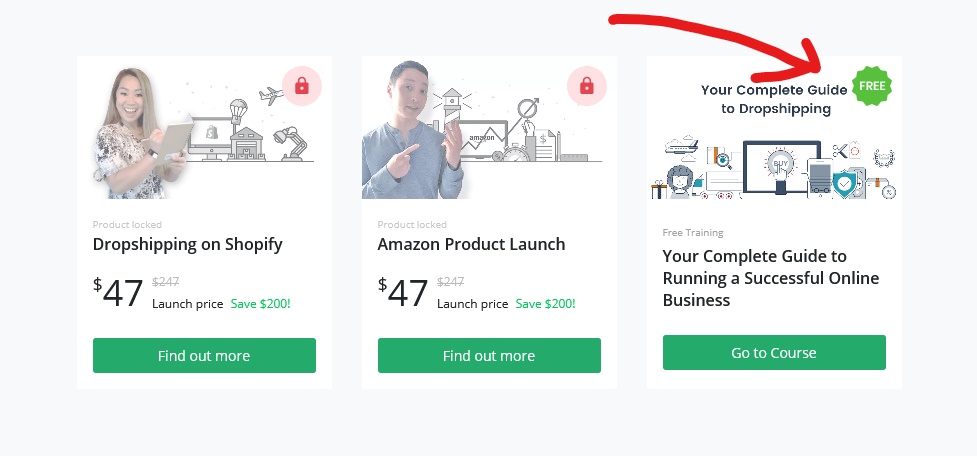 Wholesales2b has a plan where they will create a store loaded with products of your choosing for you.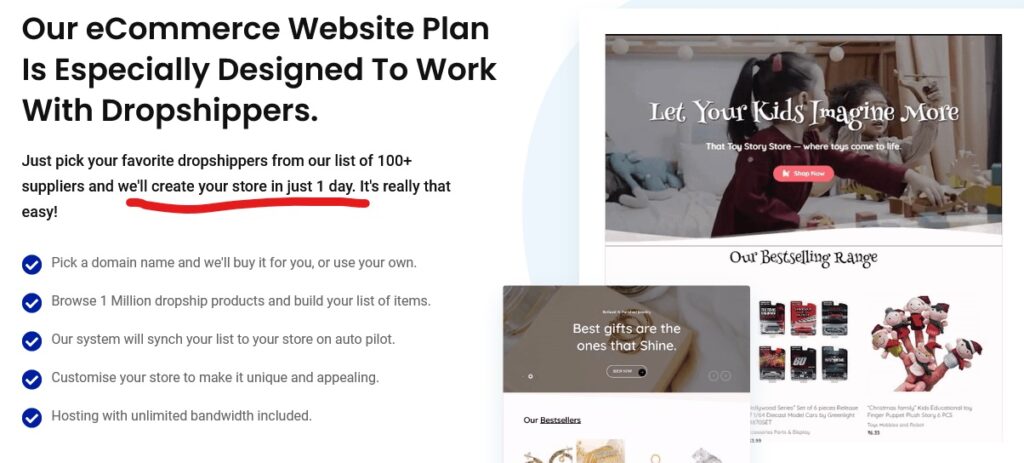 Both of these companies also will connect you with different suppliers, and as I mentioned above, this is one of the most important facets in having a successful dropshipping business.
Without quality products at the right prices, you have no business and between the two of these, you will find plenty of great things to sell online.
Over my 18 years of marketing online, my biggest mistakes I made early on, was not getting expert guidance, and thinking I did not need it.
This is a very costly mistake, in both time and money wasted, do not do this, get connected with experts, who have been in this industry for years that can help you be successful.
In conclusion.
A dropshipping business can be a great business opportunity, because there are low costs of entry and very few barriers to getting started.
That said, it is still a business and you need to treat it as such. Finding the right products and reliable suppliers are the biggest challenges when it comes to starting a successful dropshipping business, so make sure and take the advice I outlined for you in this article.
I hope this article helped you understand what dropshipping is and how it works, and gave you enough information to get started if that is what you desire to do.
If you have any questions or comments, don't hesitate to post them in the comments section below or just say hello. I would love to hear from you!
Have a beautiful day, and remember to always be kind and good to others.
Sincerely,
Richard Weberg