I got to say I am super impressed with Homacer sliding barn door hardware kit, it is the best and easiest to install.
We have installed several sliding barn doors for our closets in our home, and we have used other sliding barn door hardware kit brands, and none were as simple and easy to install as Homacer.
Our closets have been challenging when it came to options for the doors, as our house is older and now completely remodeled, but the layout in some of the rooms prevents us from using regular opening closet doors or bi-folds.
The rooms are spacious, but because of the layout and size of the beds and nightstands we wanted to use in the rooms, we had to use sliding doors, and we did not want to use the old style type. Because our house is mostly all tongue and groove pine and log siding on the inside, we wanted the more rustic look of sliding barn door style.
We used Homacer single track bypass barn door hardware kit. (Rustic Black)
The challenge was we have no space at the ends of the walls for the doors to slide past, because the end of the closet space either met a wall or an entry door opening, only in the middle of the double closets is their space. So we needed to use one single rail (track) that would go all the way across, other wise there would be no space for the doors to open enough to get in the closet.
We did some searching on Amazon, and some other sites, and wanted a bypass barn door hardware kit more easy and straight forward to install, as the ones we used in the past were pretty complicated. We did not want to need to hire a contractor to install them.
We came across Homacer and read the reviews and visited their website and thought we would give them a try this time, and to our delight, they were amazingly simple to install.
They look amazing, we absolutely love them, and will always choose Homacer brand now, as they are the best. You can see in the picture below we had no wall space to the right and the closet meets right at the wall. So the single rail bypass was advantages for us, because the doors can move to the middle and underneath of each other, without having extra wall space.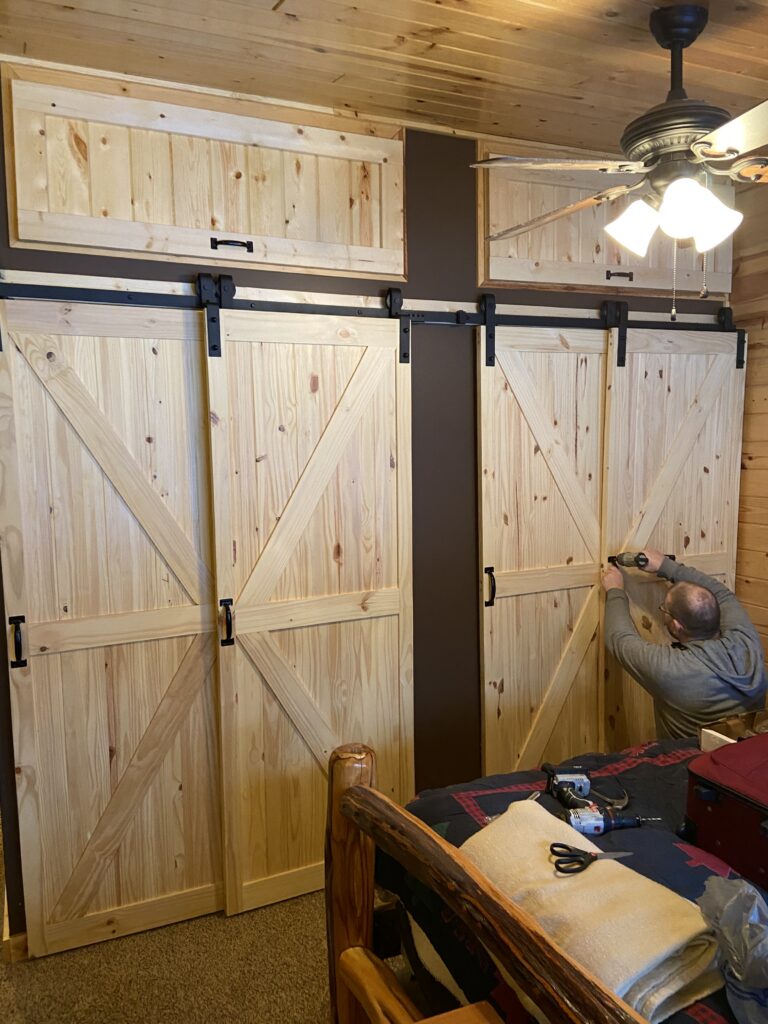 You can see here in this picture below the other side and how again the single rail (track) bypass was advantages for us, and going all the way across. This way the door never needs to go out into the entry way.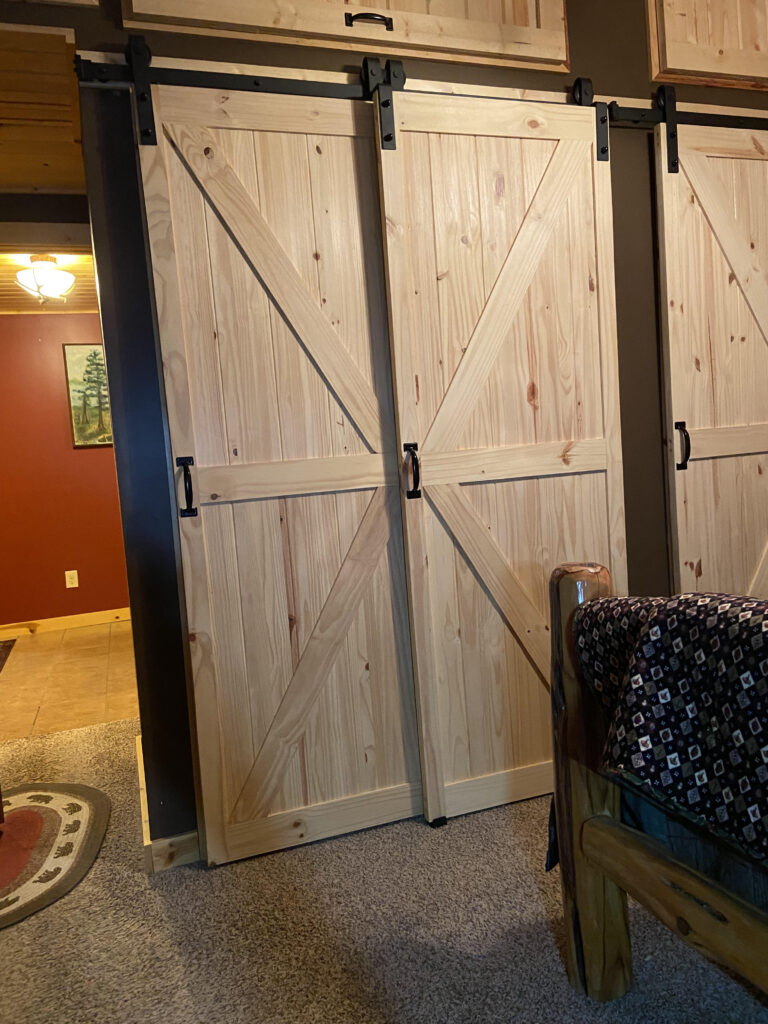 Durable quality material.
Homacer has made their sliding barn door hardware kit with durable quality material, there is nothing wimpy about it.
They will hold up for years and years..They are made for indoor or outdoor use.
We used solid wood constructed doors, made out of pine, so they are not exactly light, and they slide with ease. No bowing, bending of the single bypass rail. They work perfectly and we couldn't be more happy!
Homacer instructions.
The instructions that come with the Homacer sliding barn door hardware kit could not be any easier to follow. You know how sometimes you get instructions with something you buy, and when you look at them, it is like mind bending confusing..Rest easy, Homacer instructions are clear, easy and concise..
Homacer track lengths.
They other thing we liked about Homacer sliding barn door hardware kits, is they had multiple lengths to choose from as standard ordering for tracks, from 4 feet all the way up to 20 feet, a lot of the other brands do not have this availability in track lengths.
My wife and I are loving our new sliding closet doors, everyone that has seen them, wants them..lol
Do not hesitate from buying from Homacer, you will not be disappointed!
If you have any questions or comments, don't hesitate to post them in the comments section below or just say hello 🙂 I would love to hear from you!
Have a beautiful day, and remember to always be kind and good to others.
Sincerely,
Richard Weberg