We just got back from our fun filled trip to Broadwater Lodge resort on Woman Lake in Longville Minnesota. It was so nice to get away for a few days, we had a really great time!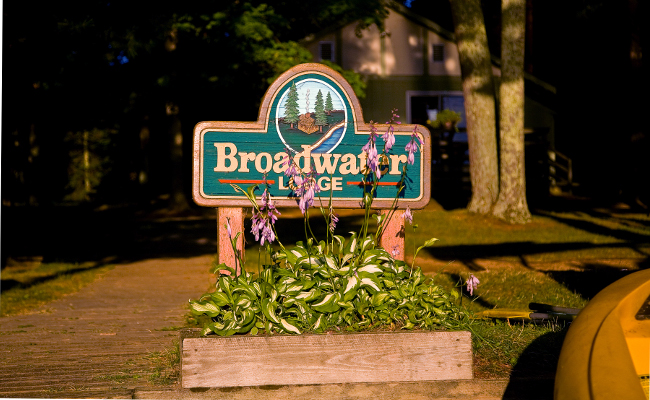 We spent the weekend with another couple, Justin & Kelly Sparby, who are some of our very dearest friends, and we stayed in a cabin at beautiful Broadwater Lodge resort.
This is the first time in years me and my wife have gone fishing on opening weekend here in Minnesota. We usually wait for the weather to be warmer before we head out and stay at any of the cabin resorts here in Minnesota.
Northern Minnesota's weather can still be very cold in mid May. Many years of going fishing on opening weekend it was still snowing out. This year it was sunny and a high of 70 + degrees.
As this spring has been much warmer than usual, we decided to go for opener. I am so glad we did, otherwise we might not have found Broadwater Lodge resort.
We usually stay at many cabin resorts on popular lakes throughout the summer, but this was our first time staying at Broadwater Lodge resort, and we found it by accident so to speak.
This was our view from the deck on our cabin (Towering Pines). Dang beer got in the picture..lol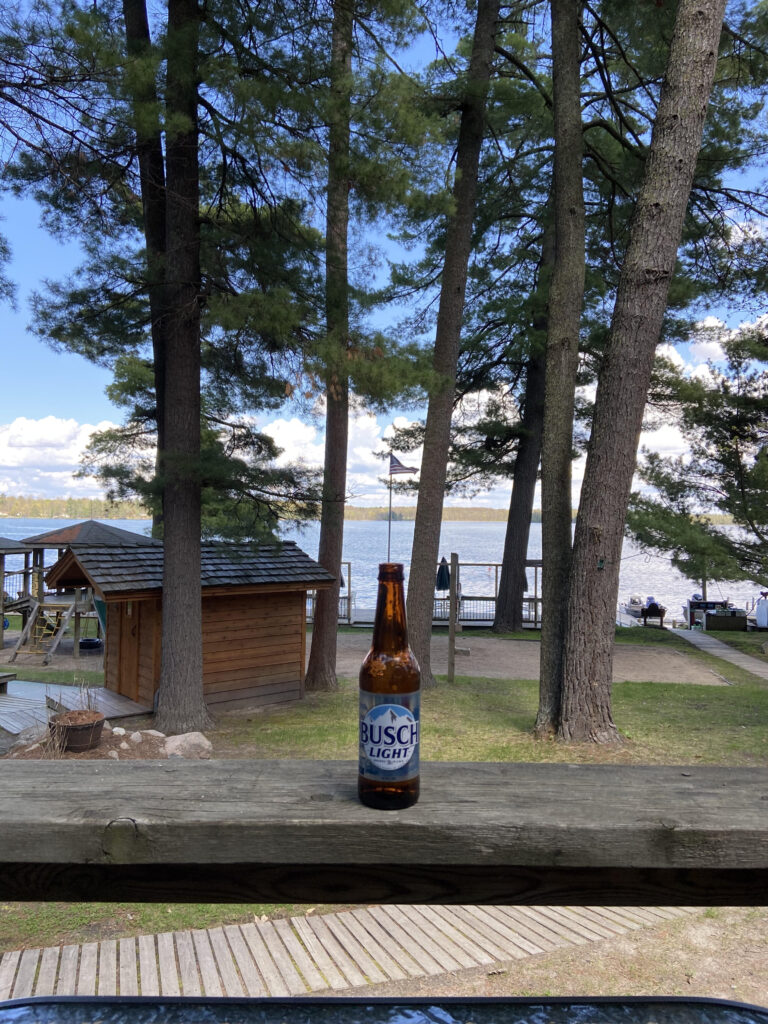 My wife April Weberg just chilling. There is that dang beer again..HA HA!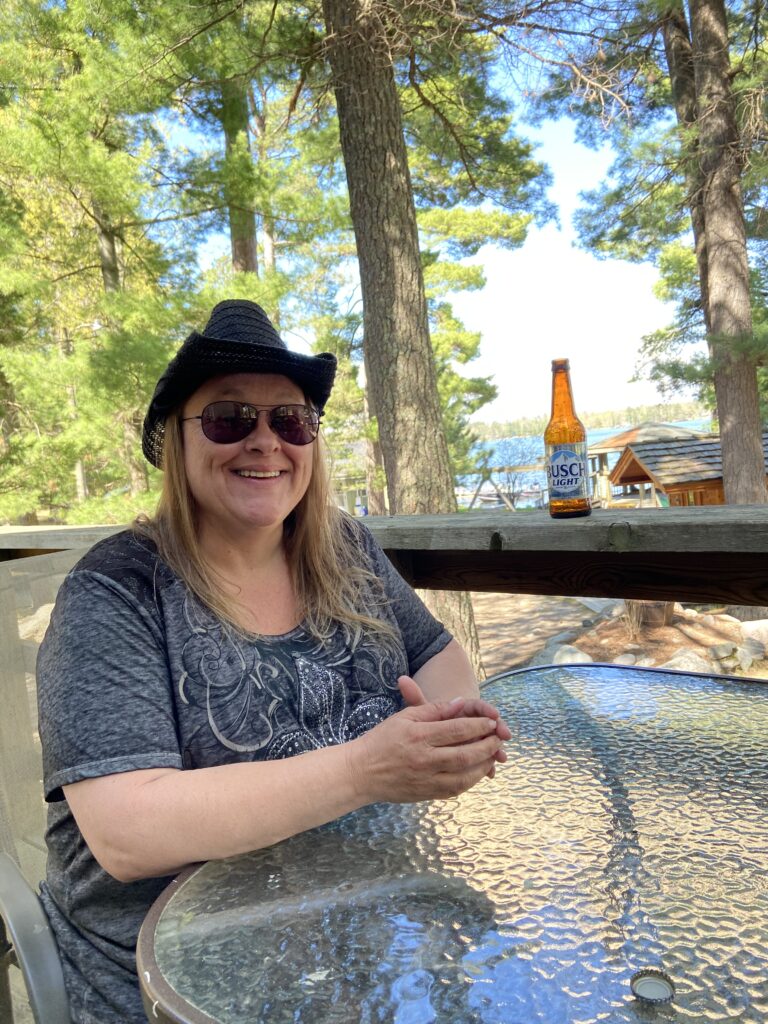 The cabin we stayed in was huge, wish I would have took some more pictures from the inside. It had two very large bedrooms, a living room with fireplace (pictured here), dining room, kitchen, two bathrooms. two entrances, a deck, 6 closets, and our own personal barbecue area. This cabin can accommodate up to 10 people very comfortably!
How we normally pick a resort to stay at for one of our fishing trips.
We usually take the most popular lakes that are within a few hours from us and are known for great fishing, then we look them up online and see if they have any resorts on them. Then we just start checking out each resorts website and calling them to see what they have for cabins available.
The one thing in our search for resorts to stay at that we have never looked into is the "Reviews" reviews from other people who have stayed at the resort previously.
Now I should know better being that I make my living as an online marketer..I look up reviews in my marketing online every single day, but I have failed to do it for any of the past resorts we have stayed at.
So some of the cabin resorts we have stayed at in the past have been less than desirable. We always make the best of it and have fun, but our accommodations have not always been that great or our access to the lake.
One time we stayed at a resort and our cabin ended up being a half mile uphill away from the lake, and I am talking a STEEP half mile. There was no beach, no where to park your vehicle, and the surrounding landscape was all rock and gravel.
How we found Broadwater Lodge resort on Woman Lake in Longville Minnesota.
It was really by accident..or by chance.
We went to my son John Weberg's house for his birthday party a few weeks before opening fishing weekend. Johns girlfriend Kendyll Week and her mother Melissa Week were there and I got to talking to the both of them, and realized that Kendylls dad Darren Week works at a resort.
So I asked which one, and she said "Broadwater Lodge resort on Woman Lake"
I asked if the lake was good for fishing, and Kendylls mom said "it was an excellent fishing lake, and that the resort was super nice."
On the spot then, I asked if she could text her husband and see if they had any cabins available for fishing opener. She did, and he said yes, I asked the price, she relayed how much, and I said done! lol
Yep I did it again, with out looking up any reviews for the resort..But this time, it worked out extremely well as the resort and the cabins were all amazing!
1 out of the last 5 is not so bad..Ha ha!
Now because this resort was so amazing, I have decided to review it here on my website, and share our experience in staying there. My hope is that others are smarter than me, and actually look for reviews before choosing a resort to stay at.
Our Broadwater Lodge resort Review.
This resort is located on Woman Lake in Longville, Minnesota.
Longville is a city in Cass County, Minnesota, United States.
The population was 174 reported in 2019. The city was named after its founder, Jim Long. It is roughly four hours north of the Twin Cities. It is part of the Brainerd Micropolitan Statistical Area.
This area is full of some very small towns, that are very quaint and picturesque. There are many beautiful lakes in this area as well.
Woman Lake is a 5,516 acres lake in Cass County, Minnesota, United States.
The lake has 3 public accesses. The lake is part of a 4 lake chain called the Woman Lake Chain. Other lakes in the chain include Child Lake, Girl Lake and Little Woman Lake.
Woman Lake Chain is one of the most popular chain of lakes in Minnesota begins on the shore of Longville. Guests to the three lakes can travel by boat to downtown Longville. The three lakes boast some of the area's best fishing and water recreation. Fishing is good all year long with a wide variety of species available. Walleye is the most popular fish caught on the chain, but Muskie, Large Mouth Bass, Northern Pike, Sunfish, Crappies and Perch are also abundant.
Broadwater Lodge resort.
Broadwater Lodge has been serving guests a relaxing, family-centered Minnesota vacation for more than 70 years. The resort is nestled under a canopy of beautiful towering pines.

They have 15 cabins available. They are more like lake homes, as they are super spacious, and very well updated.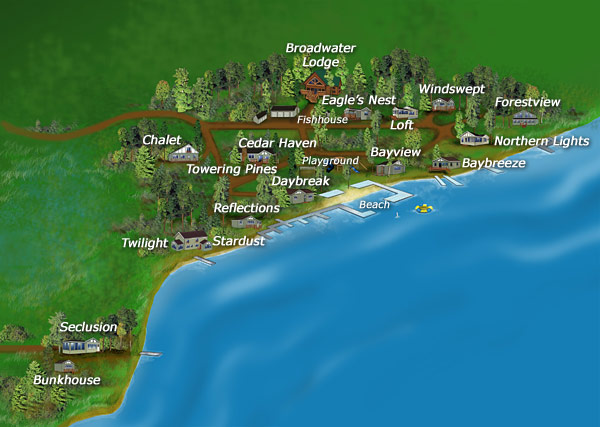 Two Bedroom Cabins
There are 2 – Two Bedroom Cabins available.
These cabins can accommodate from 2 to 10 people.
Check each individual cabin for exact details, capacities and pricing.
Three Bedroom Cabins
There are 8 – Three Bedroom Cabins available.
These cabins can accommodate from 4 to 12 people.
Check each individual cabin for exact details, capacities and pricing.
Four Bedroom Cabins
There are 4 – Four Bedroom Cabins available.
These cabins can accommodate from 6 to 18 people.
Check each individual cabin for exact details, capacities and pricing.
Seven Bedroom Cabin
Forestview is your own private experience. Spacious common spaces, sleeping accommodations for up to 24 people, air conditioning, flat screen TV, wet bar and so much more – plus your own private dock! Great for a family reunion or team building experience – this flagship cabin has it all.
Check this cabin for exact details, capacities and pricing.
Boat Rentals – are available, including fishing and pontoon boats that fits up to 10 people, great for fishing or a leisure party cruises on the lake.

The beach area and common areas is like paradise waiting. You can relax on the beach or participate in other activities.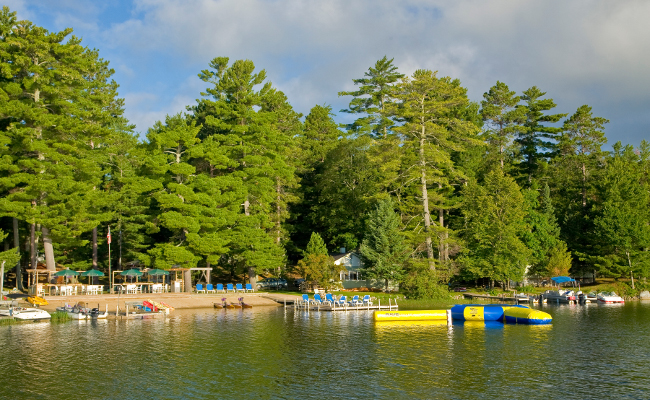 Some of the activities around the lodge include: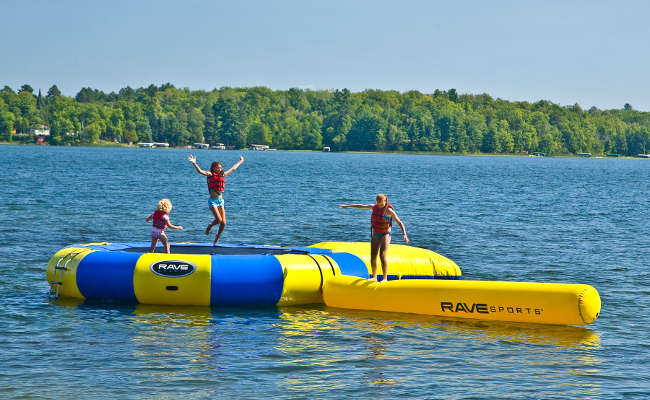 Swimming
Finnish Sauna
Large Bonfire Area
Newly Remodeled Dog House
Pool Table (in the Dog House)
Open-air Table Tennis
Shuffleboard
Bean Bag Toss
Basketball
Badminton
Volleyball
Trail Walks
Fitness Room
Our experience at Broadwater Lodge resort was amazing!
It has far been the best cabin resort we have ever stayed at in Minnesota!
Darren Week the manager of the resort from the minute we got there, was super gracious and accommodating.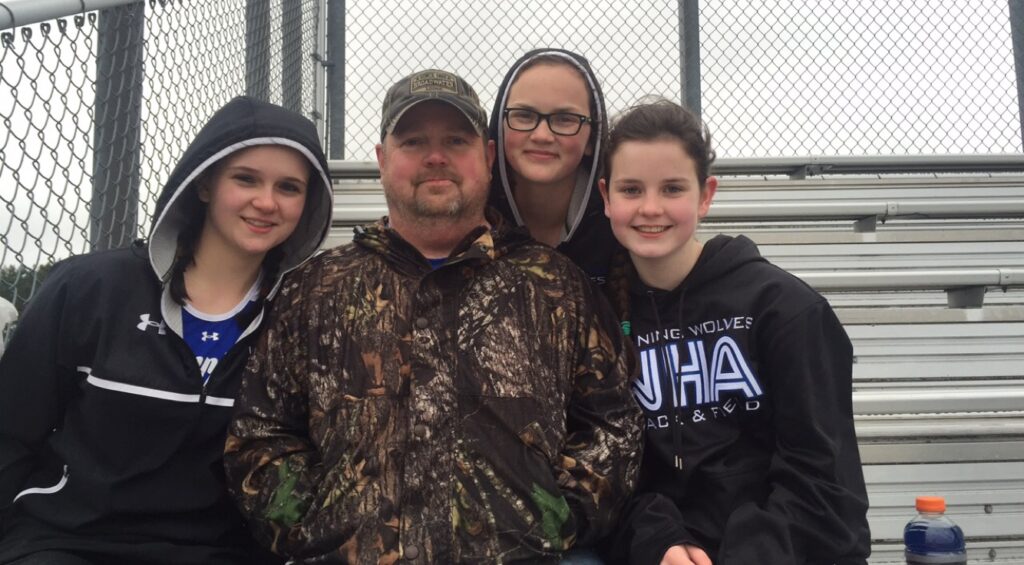 He even took the time to back up and dock our boat for us.
Once we were settled in and decided to get out fishing, we spoke with Darren first to find out the hot spots on the lake, and he put us on the fish immediately.
Darren was the best host we have ever encountered at our many resort stays around Minnesota, there was never a moment where he was not willing to help us in some way.
So much gratitude and thanks goes to Darren Week, he made our stay at Broadwater Lodge resort that much more special!
Here are some pictures of us catching fish on Woman Lake.
Justin Sparby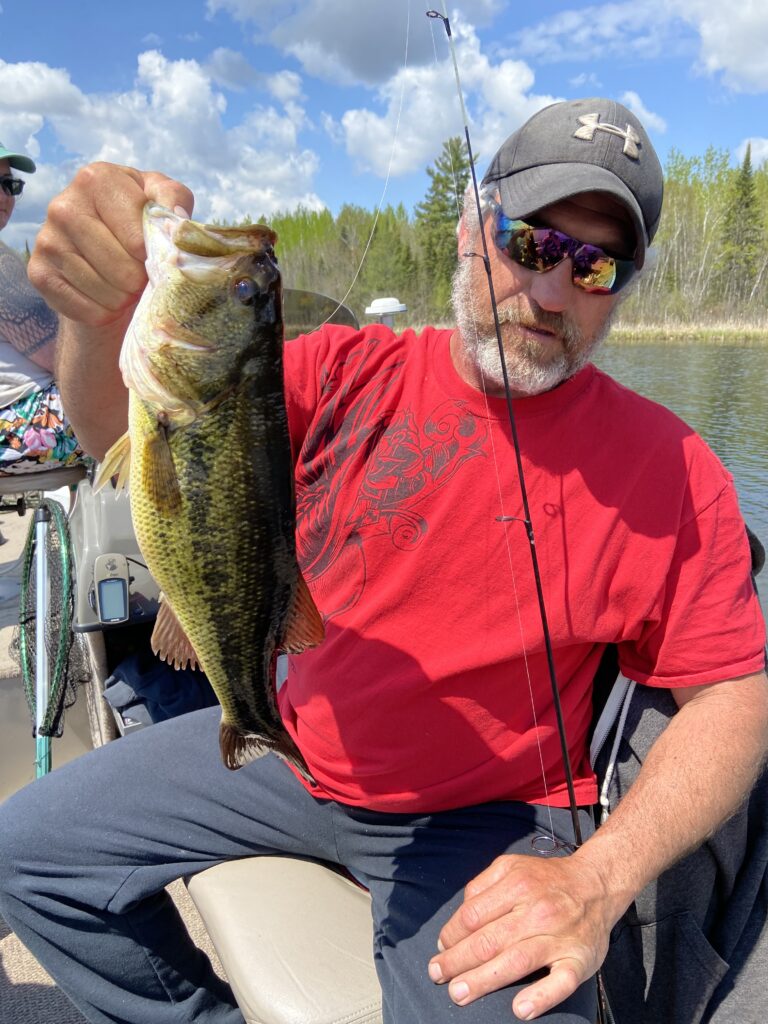 Kelly Sparby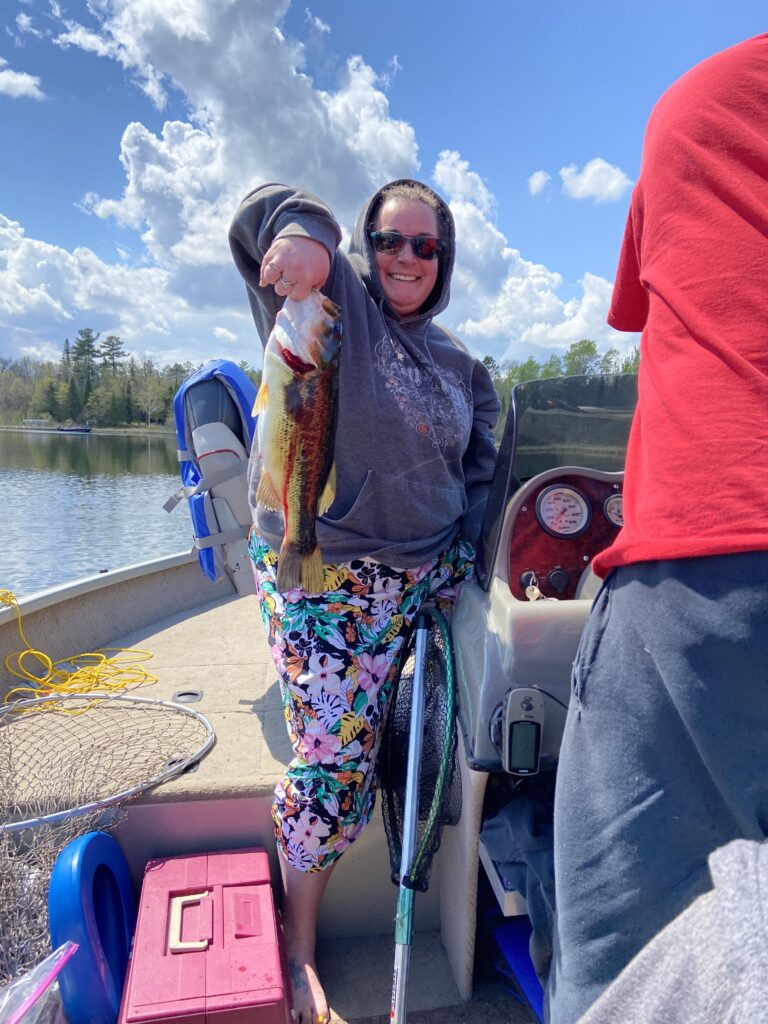 April Weberg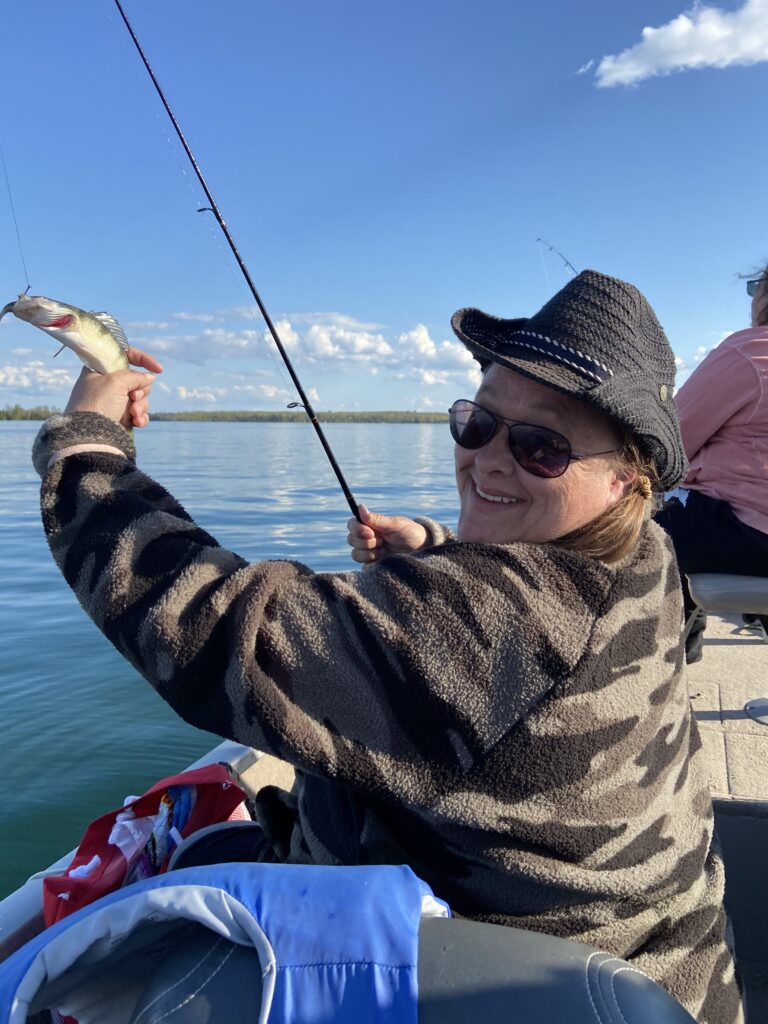 Richard Weberg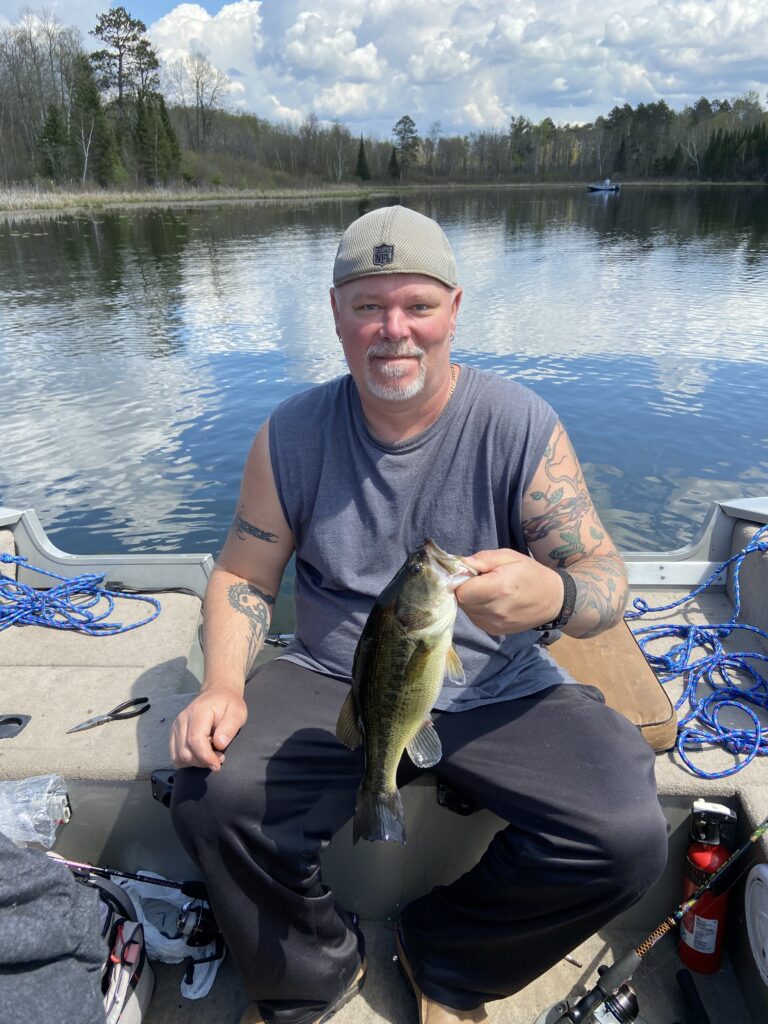 Now I never said we were the best fishing people around..lol
We caught a few crappies that we kept, a small northern, sunfish, perch and a ton of big bass, which we released as bass opener does not happen for another two weeks. Woman lake has some really nice bass in it, that were biting like crazy!
No walleyes for us..But we seen many other people catching walleyes, we are just not great at catching them..There is always next time, and there will be a next time, as we are definitely going back!
We truly had a blast, and highly recommend staying at Broadwater Lodge resort on Woman Lake in Longville Minnesota, you will not regret it!
Just want to say a huge thanks again to Darren Week for being so outstanding!
If you have any questions or comments, don't hesitate to post them in the comments section below or just say hello 🙂 I would love to hear from you!
Have a beautiful day, and remember to always be kind and good to others.
Sincerely,
Richard Weberg