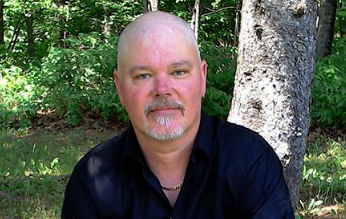 My name is Richard Weberg, I have been marketing online since 2003. I have also owned and operated many brick and mortar businesses over a period of 14 years, mostly in the retail market. Over the past 15 years I have invested a vast amount of time and money in my business education, my area of expertise is in business finance and marketing. I turned to internet marketing in 2003 because our local economy was literally in the toilet!
Marketing online in my opinion is much more rewarding and offers the freedom over time restraints that a traditional business has. I have enjoyed my online marketing very much. It took me two years of jumping from business to business banging my head against the wall before I figured out how to profit online. You are not alone there is a solution.
I would love to partner with you in your success.
Making money online absolutely rocks! Use the right process, and promote good programs and you can make a absolute fortune online in no time!
Join any of the opportunities on this page, and I will show you how to make money online the right way, and build massive downlines in some of the highest and best paying opportunities online.
Fill out the form below to get on my V.I.P List, and YOU will be the First to Know every time I find a killer money making opportunity online. I TEST New Programs with My Money and My Time, and YOU Reap the Benefits!
How To Create A $10,000 Plus Monthly Income Online.
This is not hype, this is based off of 25+ years of combined internet marketing experience, from my self, and my son John Weberg
STEP 1
Join our Dream Team In Now LifeStyle, lock in your position immediately. Now LifeStyle is in Pre-launch.
Reserve your Now LifeStyle Position here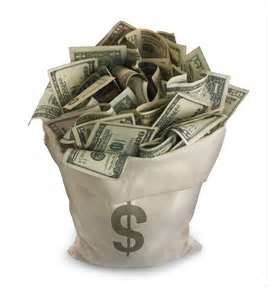 Then Join the facebook group from within your Now LifeStyle members area, we also have our own team facebook group from us on down, that we just started, you will want to join this one as well. Join Our Team Facebook Group
These two groups, will help keep you informed, and in contact with the people you refer in your team, it is all about engagement with others.
STEP 2
Go through your members area in Now LifeStyle, and watch the first set up videos, they will explain exactly how to get started building your income in Now LifeStyle. This is very important so just follow the instructions. "Repetition of doing something over and over again is the mother of all skill"
STEP 3
Start Learning and advertising your new business links that will be supplied to you.
These are the best of the best traffic sources, these have been extensively tested by me and my son John, send this traffic to your lead capture pages from Now LifeStyle, which you will learn how to get in your members area. Start off with as big as a package as you can afford.
STEP 4
**This is Very Important**
As soon as you start getting new lead notifications, start following up with your new leads, they are going to want to hear from you. As you do not want to miss any of these commissions.
STEP 5
Send a broadcast email.
Log into Now LifeStyle back office and send your leads a broadcast email, watch the step by step video below on how to do this.
Send a broadcast email to your leads, at least once every day. Plus add at least 6 to 10 additional follow up emails to your campaigns, you already have a few done for you ones provided to you, by folowing the first three videos in your Now LifeStyle members area.
Here is some email swipe copy, you can edit and use in your follow up emails and your broadcast.
http://richardweberg.com/nls2.html
Master the follow up process, this is where the real money is made and is the key to your success. The more people, like, trust and get to know you, the more they will follow you.
STEP 6
Buy more traffic, set up a routine, if you can afford $150.00 a week or more, then keep on this schedule, whatever your budget is, stick to it on a weekly basis.
And as you get paid from Now LifeStyle reinvest your profits back in. You keep scaling up, and soon, your profits will multiply, because of residual income, and that Now LifeStyle has multiple products, you will not have to keep selling people.
You just keep building new leads, and partnerships with those you sponsor.
STEP 7
There are only a few numbers we focus on in building our business, it is not on those that quit, people will quit, and that does not matter, you are looking to find a few other leaders. Set goals based around these numbers.
1.Number of Opt-ins a day
2.Number of sign ups a day
3.And did we send out a broadcast email today and engage with the people on our list.
4.These are the important numbers. Do not get lost in wasting your time, doing things that do not move your business forward.
STEP 8
Join EmoneyPeeps Our Website/Blog Building Course
We will help You Create Your Very Own Personal Website. Get Guided Step by Step On How To Create Your Very Own Website, Blog, and Web Presence. We will help you create your business epicenter.
This system is where you will learn to separate yourself from others, and become a master internet marketer.
Final Thoughts

This process will become very routine, after you get to know the tools and systems better as you use them. Repetition is truly the key to becoming a master marketer.
1. Do not get sidetracked, there are no better marketing tools then these, they are absolutely the best of the best!
2. Focus on the numbers, numbers of opt-ins (leads daily), new sign ups (partners) and following through with your leads.
3. This is how all successful marketers do it, paid traffic is your fastest way to wealth online.
Keep in mind, no advice or marketing program works unless you do. And I cannot help you, unless you login to your accounts, read, setup, and make use of the excellent resources before you. Internet marketing success - will only come through, dedication, hard work, focus, hunger and a strong burning desire to reach your dreams and goals, it will not come by chance, luck, timing or any lottery mentality, you will not get rich overnight.
To Your Success And Happiness, Non Stop To The Top!