How To Create A $10,000 Plus Monthly Income Online.
This is not hype, this is based off of 25+ years of combined internet marketing experience, from my self, and my son John Weberg
STEP 1
Join our Dream Team In Now LifeStyle, lock in your position immediately. $49.00 Yearly/9.99 monthly. Now LifeStyle is in Pre-launch.
Reserve your Now LifeStyle Position here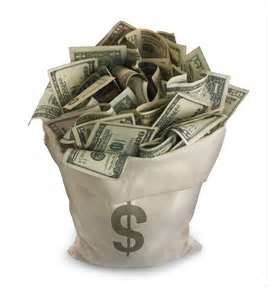 Then Join the facebook group from within your Now LifeStyle members area, we also have our own team facebook group from us on down, that we just started, you will want to join this one as well. Join Our Team Facebook Group
These two groups, will help keep you informed, and in contact with the people you refer in your team, it is all about engagement with others.
STEP 2
Go through your members area in Now LifeStyle, and watch the first three set up videos than come back here and watch this first video below, it will explain where to find your done for you lead capture pages for Now LifeStyle. This is very important so when you start purchasing traffic. "Repetition of doing something over and over again is the mother of all skill"
If you need an email swipe for any of the traffic sources below:
Subject Line: Super simple, WORKS for anyone regardless of past experience!

Hey My Friend,
We created this simple system where anyone can have success online, regardless of their past experience.
We will teach you how to make over $497.00 a day online..Completely, step by step and automated..

(Your Lead Capture Link from Now LifeStyle)

(Anyone Can Follow it)
Seriously, these steps are exactly what we do each day, I challenge you to at least check it out and watch the
very first video, you owe it to yourself..
To at least see what I am talking about. if you follow these steps, you will not need anything else.
We seriously want to help you, just check it out..
You will be very surprised, it will be different then anything you have ever seen. Trust me, we want to help you..

(Your Lead Capture Link from Now LifeStyle)
Sincerely,
(Your Name)
STEP 3
Purchase traffic from one of the sources below to start off with.
These are the best of the best traffic sources, these have been extensively tested by me and my son John, send this traffic to your lead capture pages from Now LifeStyle, which we shared how to get in the previous video. Start off with as big as a package as you can afford.
STEP 4
**This is Very Important**
As soon as you start getting new lead notifications, go and purchase the package that is available in your Now LifeStyle back office under the tab NLS University, this will qualify you for many of the personal and binary commissions. You do not want to miss any of these commissions.
STEP 5
Send a broadcast email.
Log into Now LifeStyle back office and send your leads a broadcast email, watch the step by step video below on how to do this.
Send a broadcast email to your leads, at least once every day. Plus add at least 6 to 10 additional follow up emails to your campaigns, you already have a few done for you ones provided to you, by folowing the first three videos in your Now LifeStyle members area.
Here is some email swipe copy, you can edit and use in your follow up emails and your broadcast.
http://richardweberg.com/nls2.html
Master the follow up process, this is where the real money is made and is the key to your success. The more people, like, trust and get to know you, the more they will follow you.
STEP 6
Buy more traffic, set up a routine, if you can afford $150.00 a week or more, then keep on this schedule, whatever your budget is, stick to it on a weekly basis.
And as you get paid from Now LifeStyle reinvest your profits back in. You keep scaling up, and soon, your profits will multiply, because of residual income, and that Now LifeStyle has multiple products, you will not have to keep selling people.
You just keep building new leads, and partnerships with those you sponsor.
STEP 7
There are only a few numbers we focus on in building our business, it is not on those that quit, people will quit, and that does not matter, you are looking to find a few other leaders. Set goals based around these numbers.
1.Number of Opt-ins a day
2.Number of sign ups a day
3.And Did we send out a broadcast email today and engage with the people on our list.
4.These are the important numbers. Do not get lost in wasting your time, doing things that do not move your business forward.
STEP 8
Join Click funnels
Is as easy as it gets…Simple drag and drop webpage editor! Use The Tools All Top Earners Use to Explode Their DownLines And Income! Create landing pages, squeeze pages, track your pages, build complete marketing funnels, you name it, they have it. The owner Russel Brunson is one of the most elite marketers in the world!! ClickFunnels Gives You EVERYTHING You Need To Market, Sell, and Deliver Your Products and Services Online!
(Without Having To Hire or Rely On A Tech Team!)
I hate techy stuff, I am a marketing guy, but with these tools, I can build and do anything, flipp'in awesome! We use these tools to sponsor people everyday into our Now LifeStyle business. These tools will turn you from a newbie into a recruiting machine..
This system is where you will learn to separate yourself from others, and become a recruiting machine. Here you will learn how to set up more personalized lead capture pages through our trainings, and set up complete personalized funnels.
STEP 9
Using Click Funnels, to become a master marketer.
Here a link to one of our personalized funnels we created with Click Funnels to build our list, and income in Now LifeStyle. This funnel has been responsible for us earning over $497.00 a day, and sometimes thousands daily!
You will need to opt-in on this page, so you can see the rest of our funnels pages.
STEP 10
Your Eight Steps
Join Your Eight Steps – Your Eight Steps is a complete step by step simple marketing system that has been online now since 2011. Your Eight Steps was created to shorten the learning curve for new and inexperienced marketers. Through years of frustration trying to build an income online, Your Eight Steps owner Richard Weberg, has seen the need in the marketplace to give people a more simple detailed set of instructions for learning and mastering internet marketing. The original version of Your Eight Steps, was just that, 8 pages that Richard Weberg created for himself to scale his own marketing efforts. Eventually in 2011 those original 8 pages were transformed into YourEightSteps.com, a marketing site, dedicated to helping others...
This is a complete marketing funnel, which show cases our Now LifeStyle lead capture system and autoresponder. Not only do we show you how to build your email marketing list, we give you all the traffic resources we are currently using, and a full downline builder, which enables you to build residual traffic and additional commissions by utilizing the funnel and downline builders